CORONAVIRUS INFO
If you are experiencing cough fever shortness of breath or other breathing symptoms, flu like symptoms or dhiarroea or if you have been in contact with anyone else experiencing these symptoms in the past 14 days, PLEASE DO NOT GO TO THE PRACTICE, This is to reduce the risk of spreading the coronavirus infection.
Patients who are concerned that they may have symptoms of the coronavirus please go to https://111.nhs.uk/service/covid-19 for further guidance
For general advice on the coronavirus please check the 111 website https://www.nhs.uk/conditions/coronavirus-covid-19/ for further information.
You can also seek further info by clicking below the BBC Health News links.
Due to increased pressures at this time routine matters may take longer to deal with. We know you will understand this given the public health emergency we are facing
Thank you
To provide a friendly and effective Primary Health Care Service in Order to deliver the best healthcare available to our patients within the resources available
We offer prescription treatments for a number of common lifestyle conditions. Please click the link to find out more.

We operate an appointment system where our appointments are split into 3 types:-book on the day, book 1 week ahead and pre-bookable 4-5 weeks ahead.

If an urgent problem arises that cannot wait for an appointment, telephone

01484 715324
Please see our News page for more information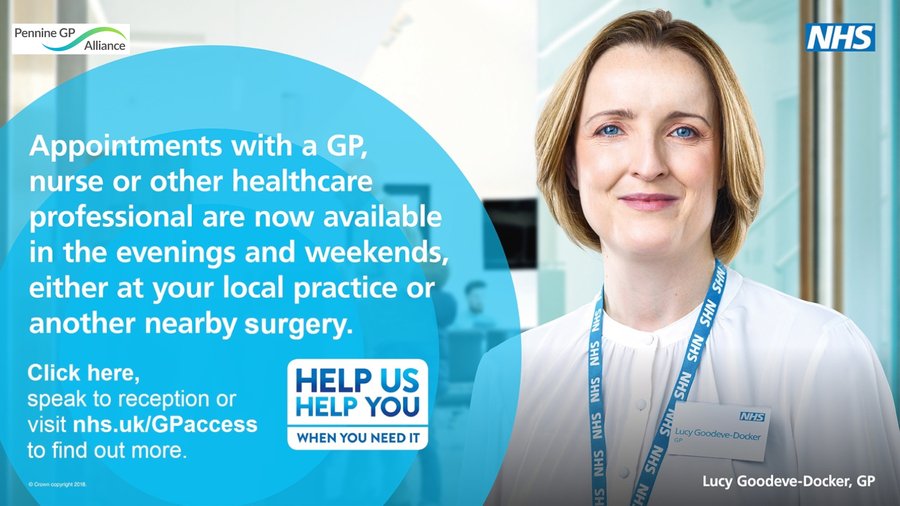 BBC Health News
BBC Health News